FREE and FAST shipping with orders over €35.00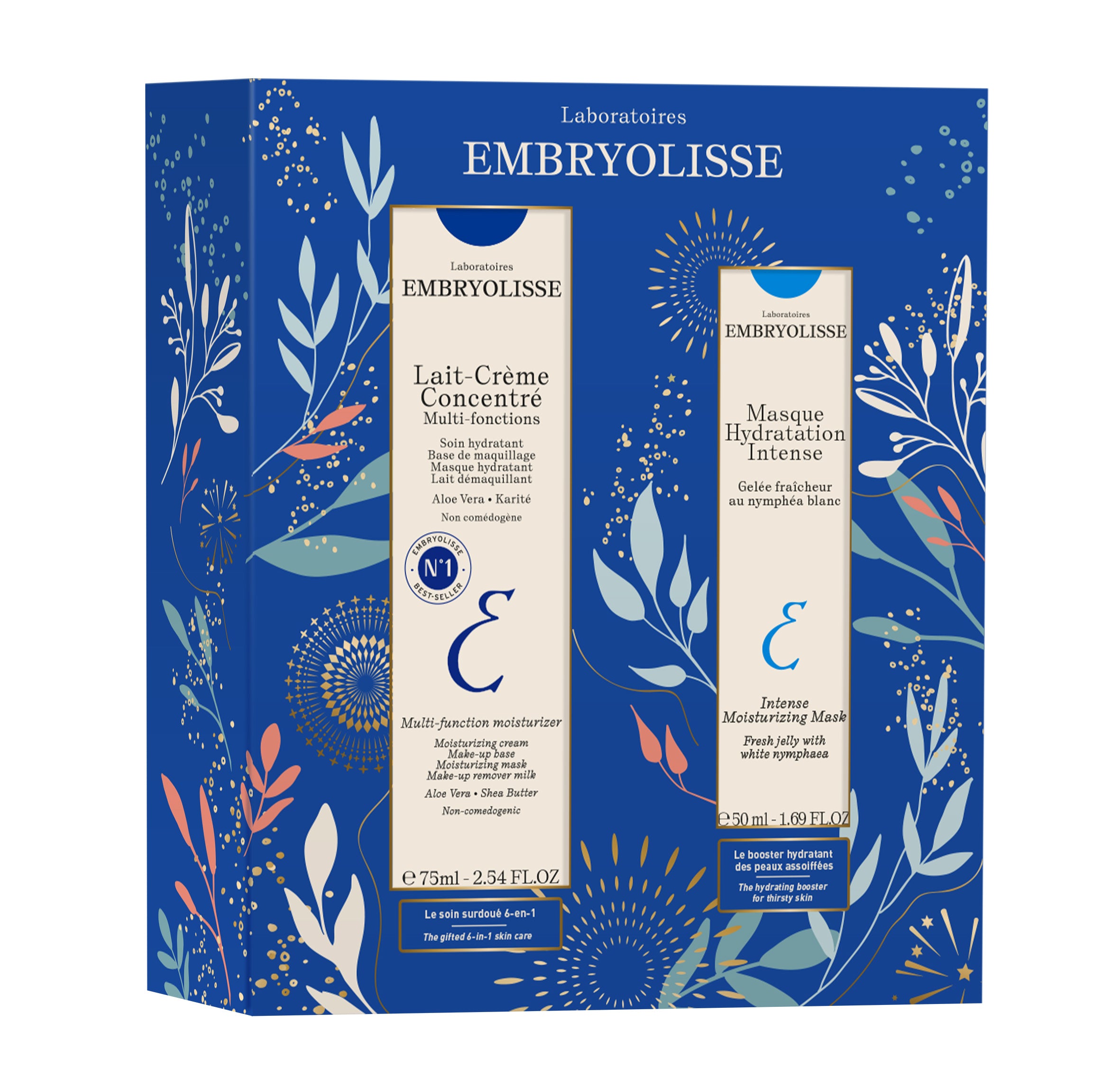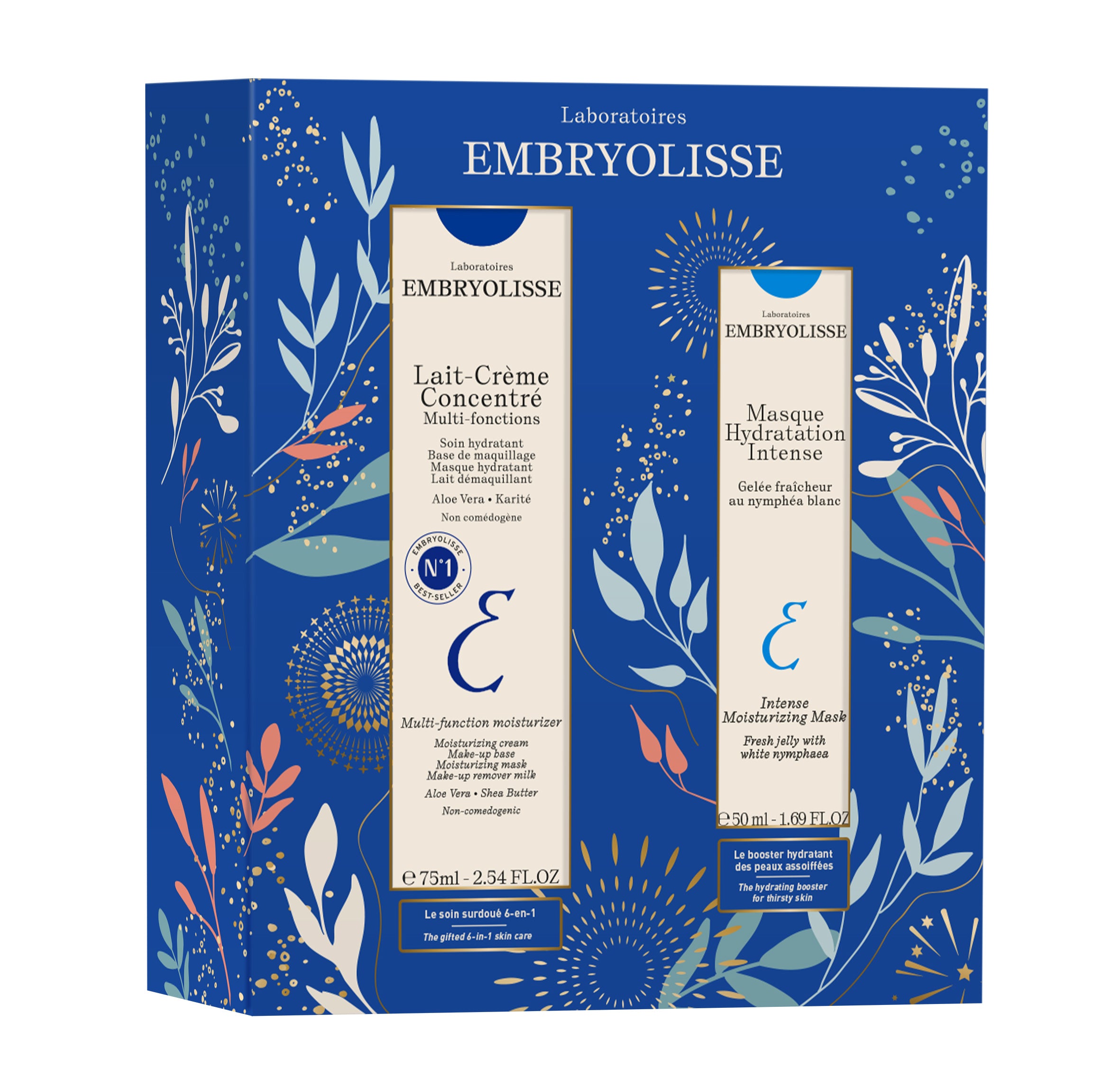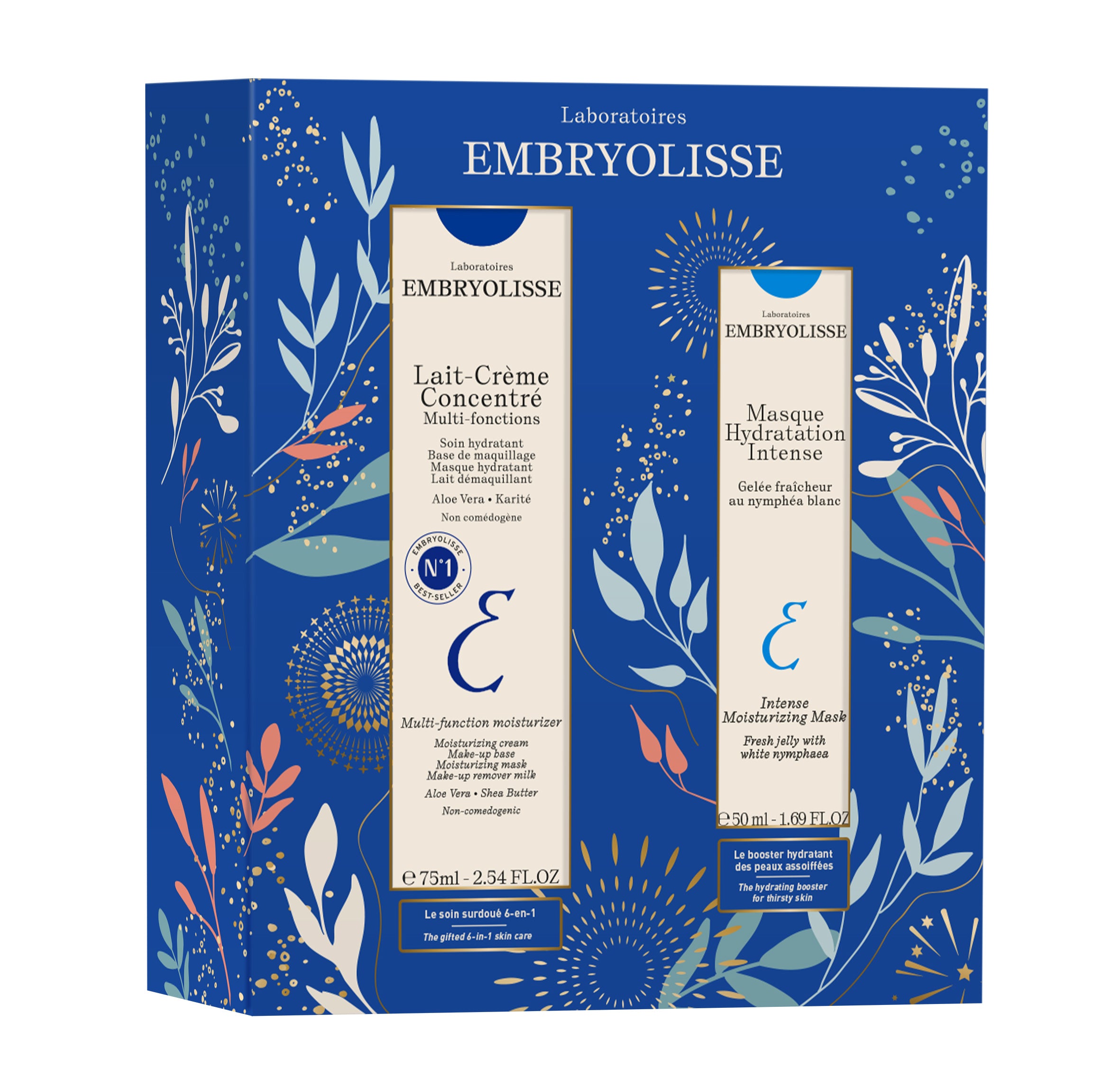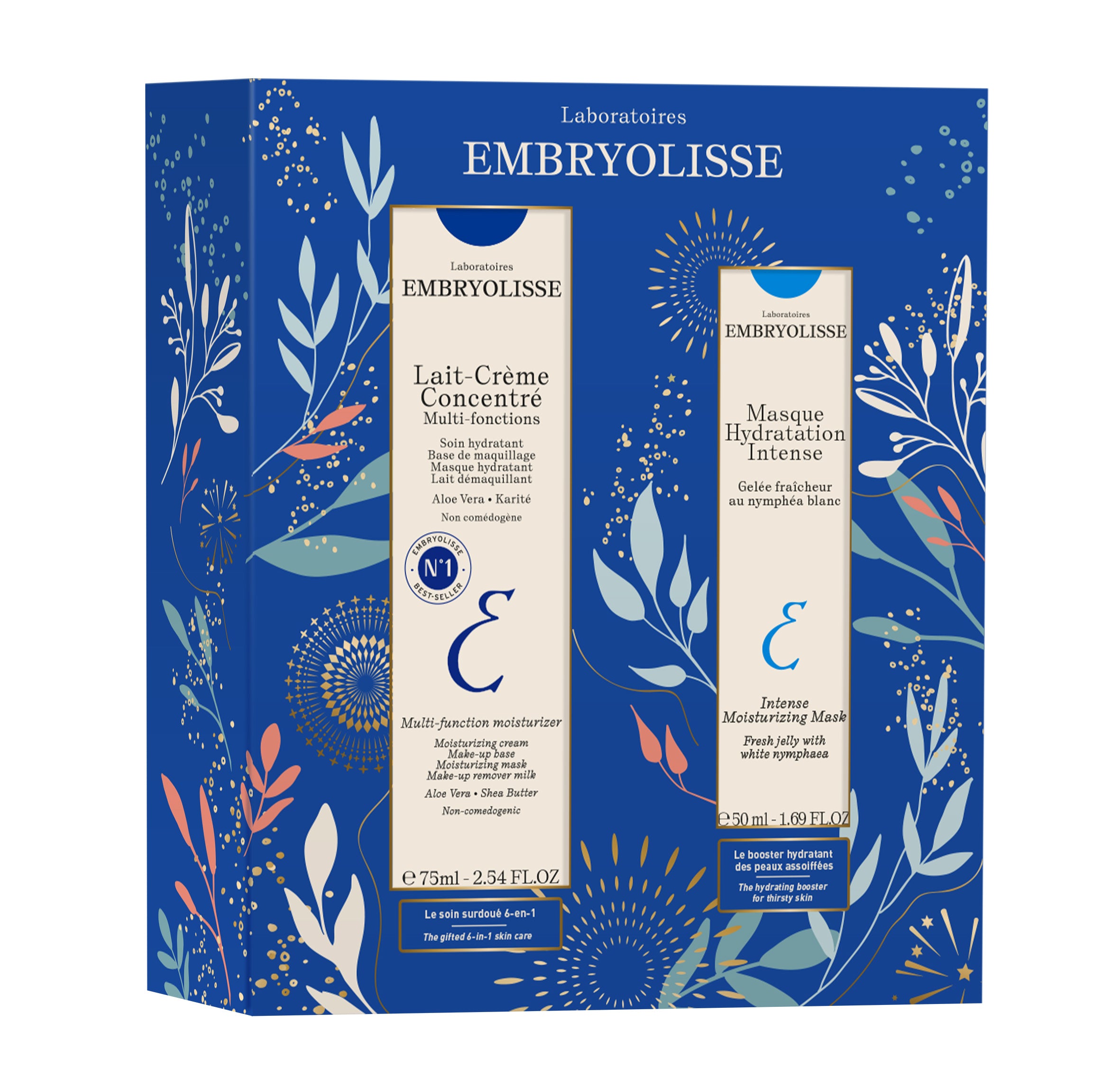 Embryolisse Lait-Creme Concentrate & Intense Moisturizing Mask Gift Set
This is a gift set that combines the Lait-creme Concentrate and the Intense Moisturizing Mask.
---
Embryolisse - Lait Crème Concentré 75ml
For all skin types - the Lait Crème Sensitive is designed for sensitive skin
A cult favourite since the 1950s that has found its way onto countless photo shoots, television and film sets internationally.
This creamy lotion is 6 in1 multi-tasker: primer, moisturiser, make-up remover, repairing mask, an after-shave cream, and a baby-care product. A real beauty secret, favoured by dermatologists for decades; a combination of ingredients of natural origin, rich in essential fatty acids and vitamins.
Provides the skin with nutrients and water for its balance and helps protect it from aggression.
Signs of dryness and discomfort are reduced, leaving the skin feeling soothed. Its creamy milk texture leaves a satin film, even on dry skin. The skin's surface is softer and more radiant and revitalised.
Directions: Morning and/or evening to clean, dry face. The Lait-Crème Concentré can also be used to cleanse the skin or remove make-up, as a repairing mask, an after-shave cream, or as a baby-care product.
---
Embryolisse - Intense Moisturzing Mask (Masque Hydration Intense) 50ml
For all skin types
Embryolisse's Intense Moisturzing Mask is a gel sorbet-like mask that replaces the water reserves of even the most parched skin immediately. It contains white nymphaea, marine water and hyaluronic acid.
Its seawater-infused texture, which is fresh and rich in sea minerals, firms and smooths the skin. It appears rejuvenated and radiant, as though it had just gotten a good night's sleep.
Directions: Apply a thick layer of Intense Moisturizing Mask to the face and neck. Leave on for 15 minutes, then wipe or rinse off excess product. Use 2 to 3 times a week and whenever necessary.