FREE and FAST shipping with orders over €35.00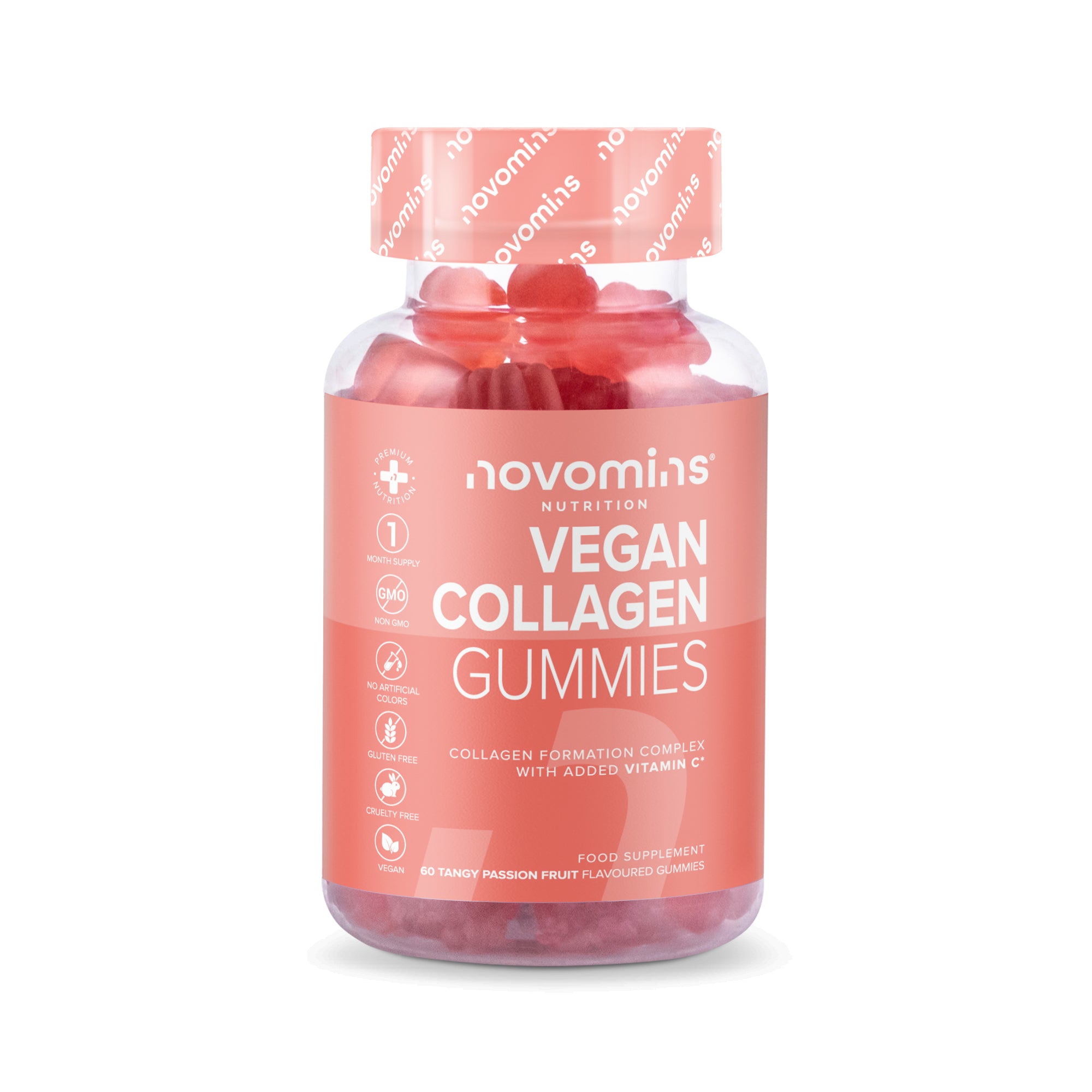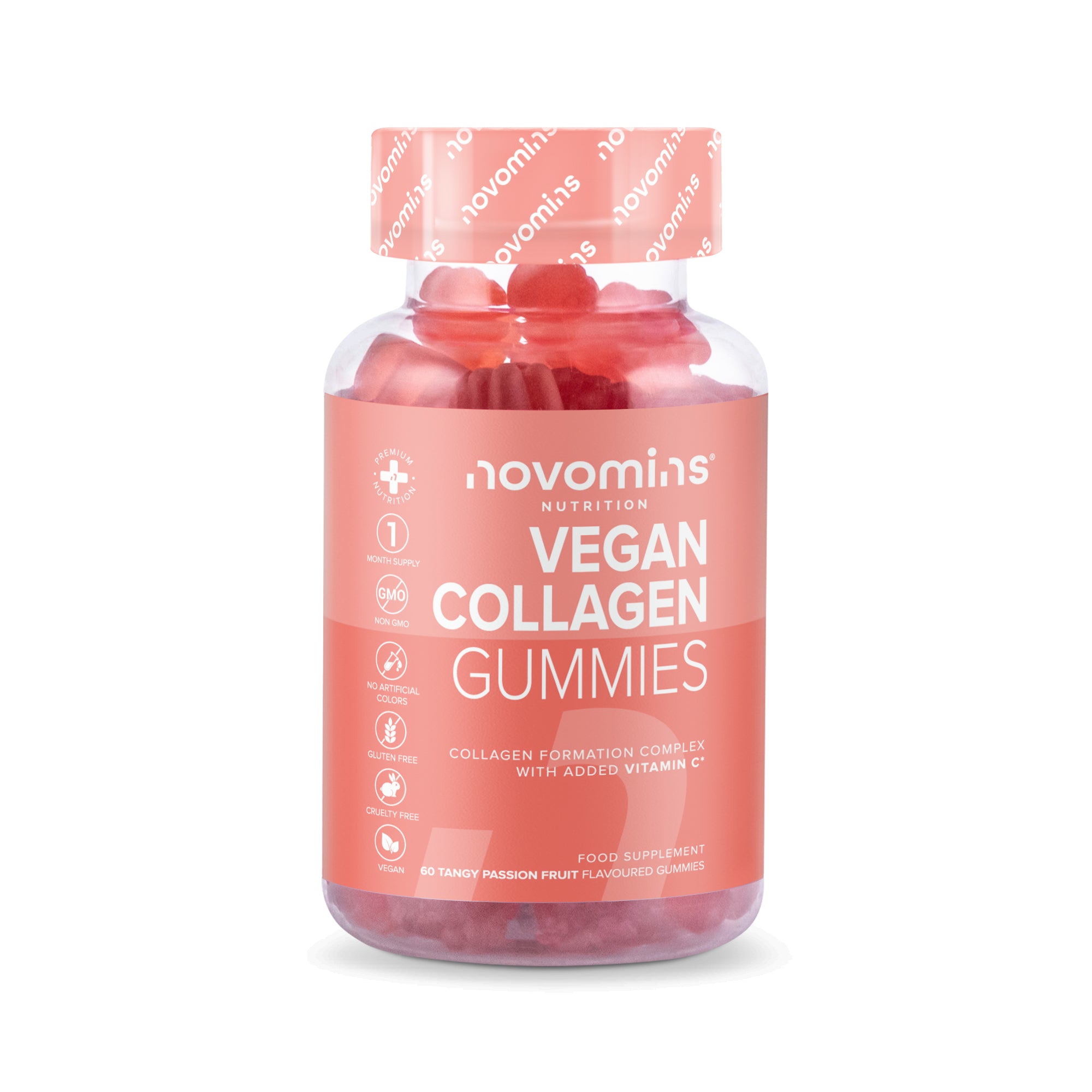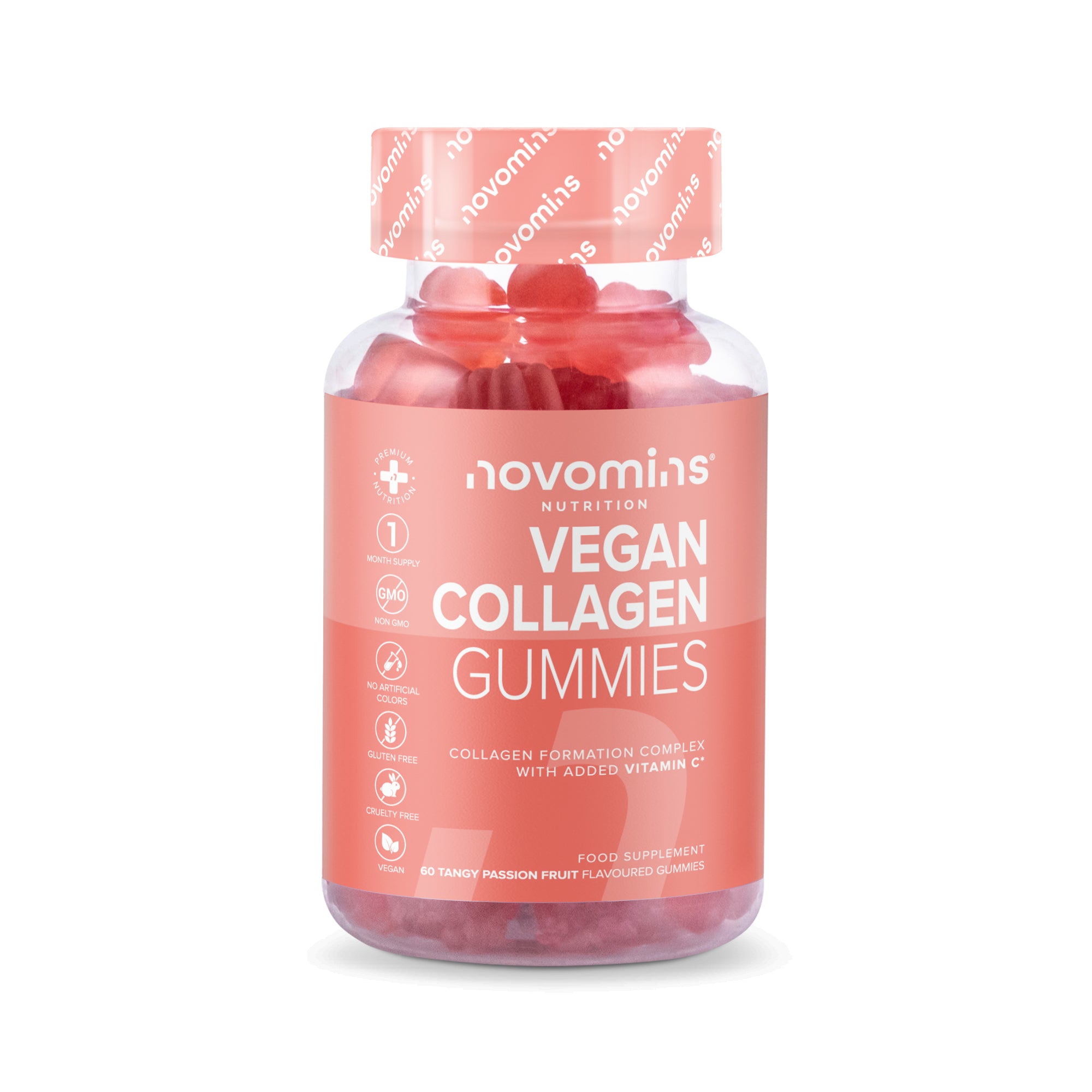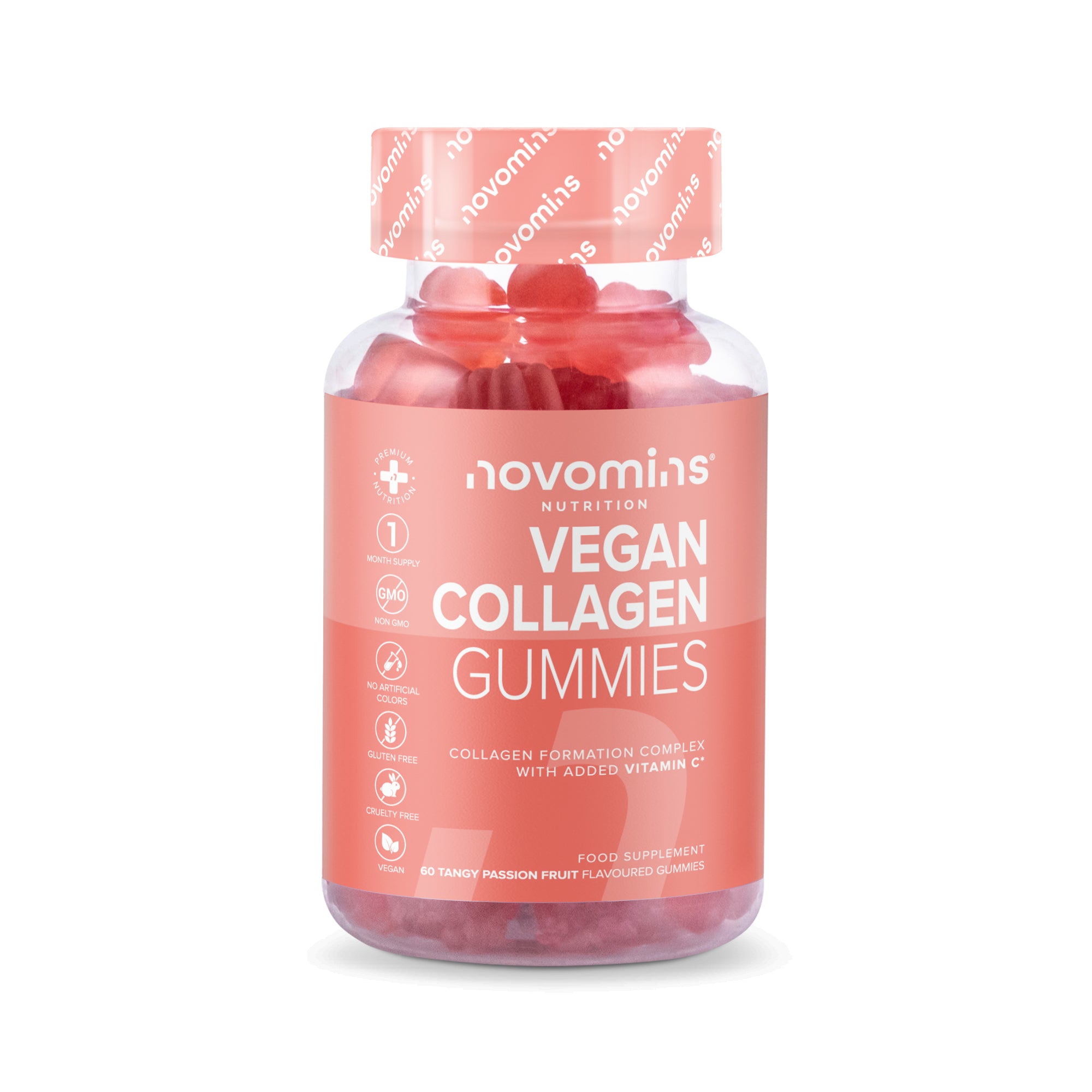 Vegan Collagen Gummies
For: Adults
What is it? Collagen is an essential structural protein that makes up our skin, muscles, bones, tendons and ligaments and other connective tissues. It is also found in the intestinal lining, blood vessels and internal organs. As we age, our bodies produce less collagen. This slowing can cause external symptoms, such as sagging skin and wrinkles, and internal symptoms, such as slower wound healing. Animal-based collagen has been popular for nearly a decade for improving conditions linked to ageing form osteoporosis to wrinkles and for strengthening hair skin and nails. With Novomins newly launched Vegan Collagen Gummies you can help boost your body's collagen production and experience the benefits of this vital structural protein with no animal products involved.
Novomins delicious vegan Collagen Gummies are boosted with added Vitamin C, Biotin & Hyaluronic Acid. 
They are formulated with natural flavours and are free from artificial colours, are non-GMO and gluten-free, making them a guilt-free treat. Whether you're looking to support healthy ageing or just want to give your beauty routine a boost, Novomins Vegan Collagen Gummies are the perfect choice. 
Targets: Sagging, wrinkles, health healing
Directions: 
Chew 2 gummies daily for optimal results, or as directed by your healthcare professional.