FREE and FAST shipping with orders over €35.00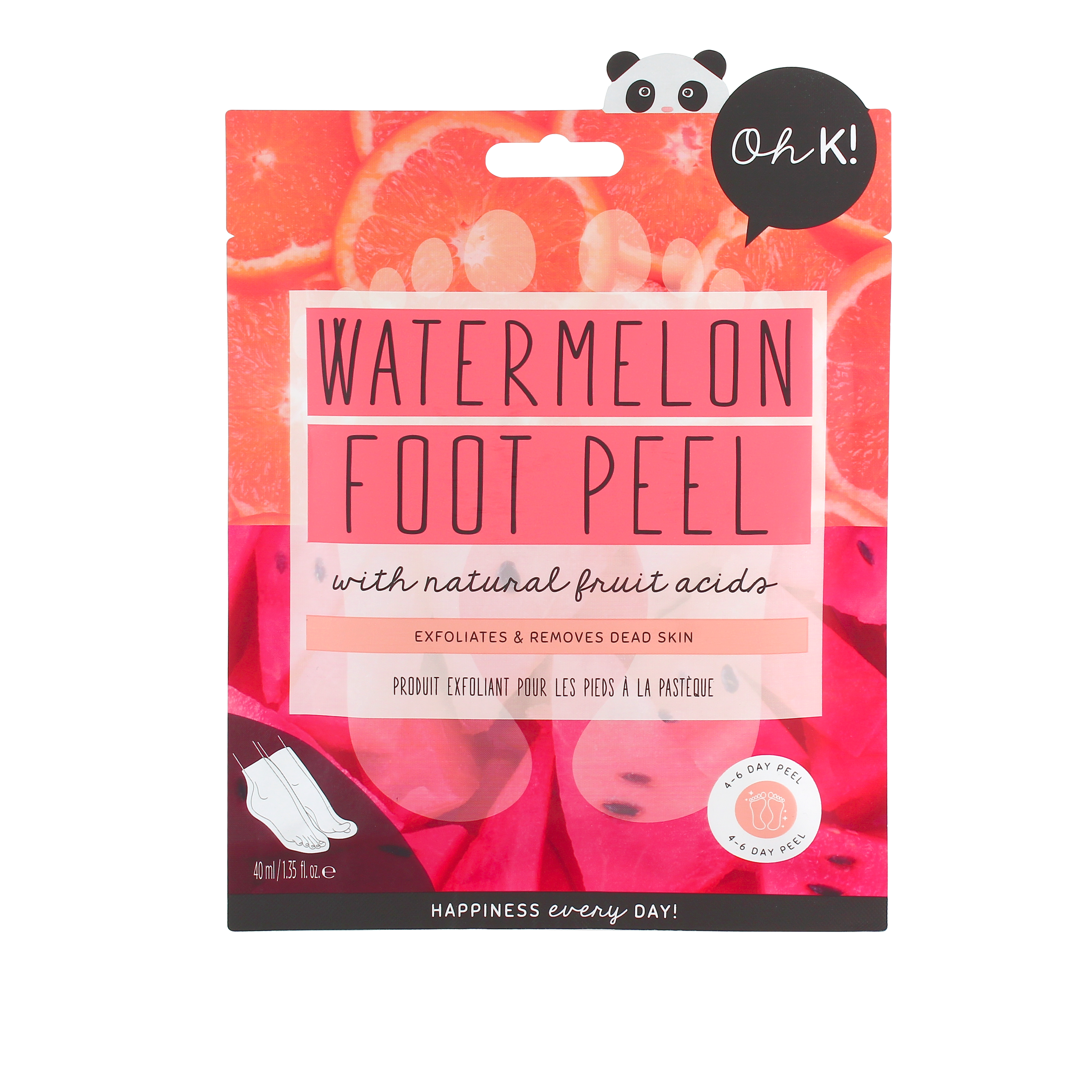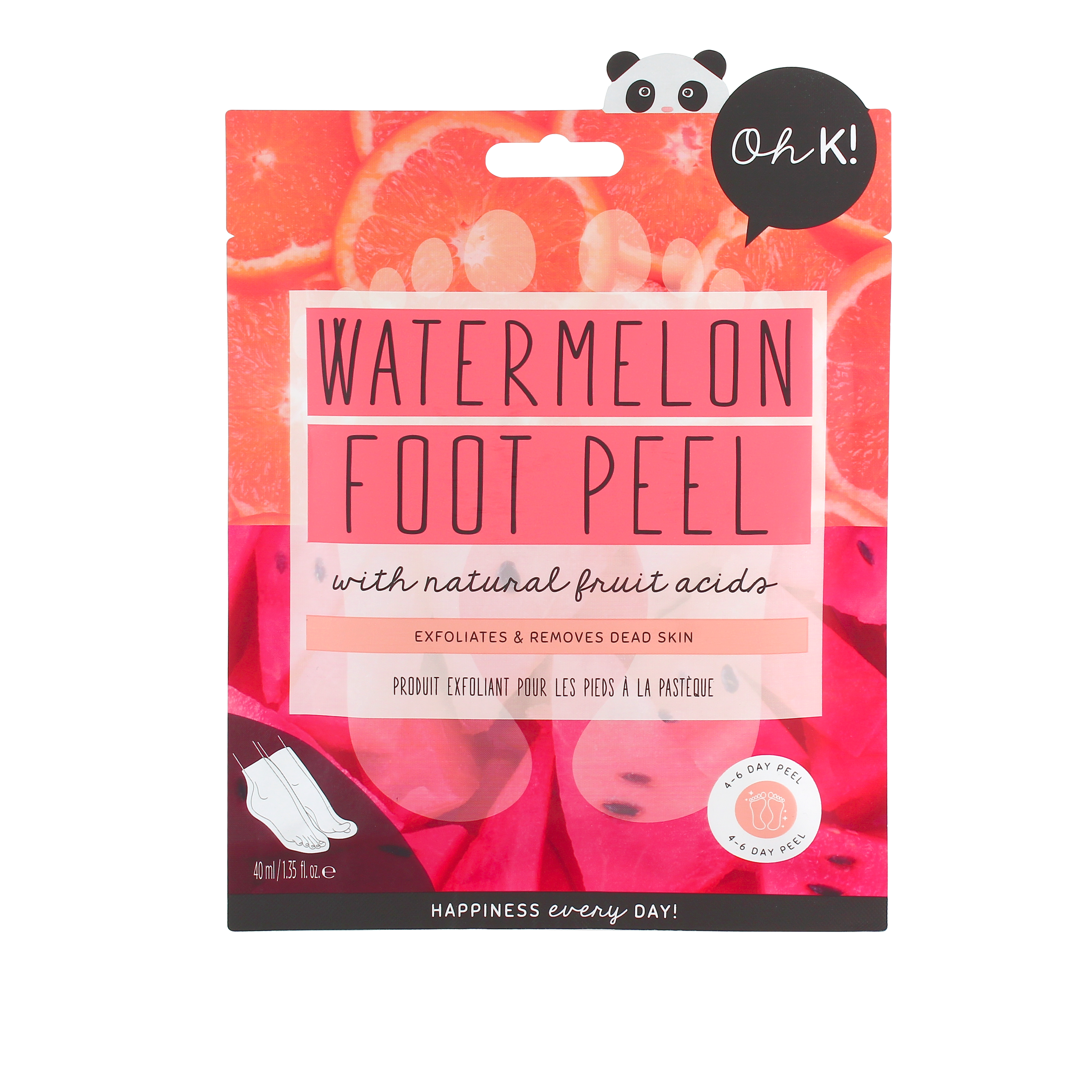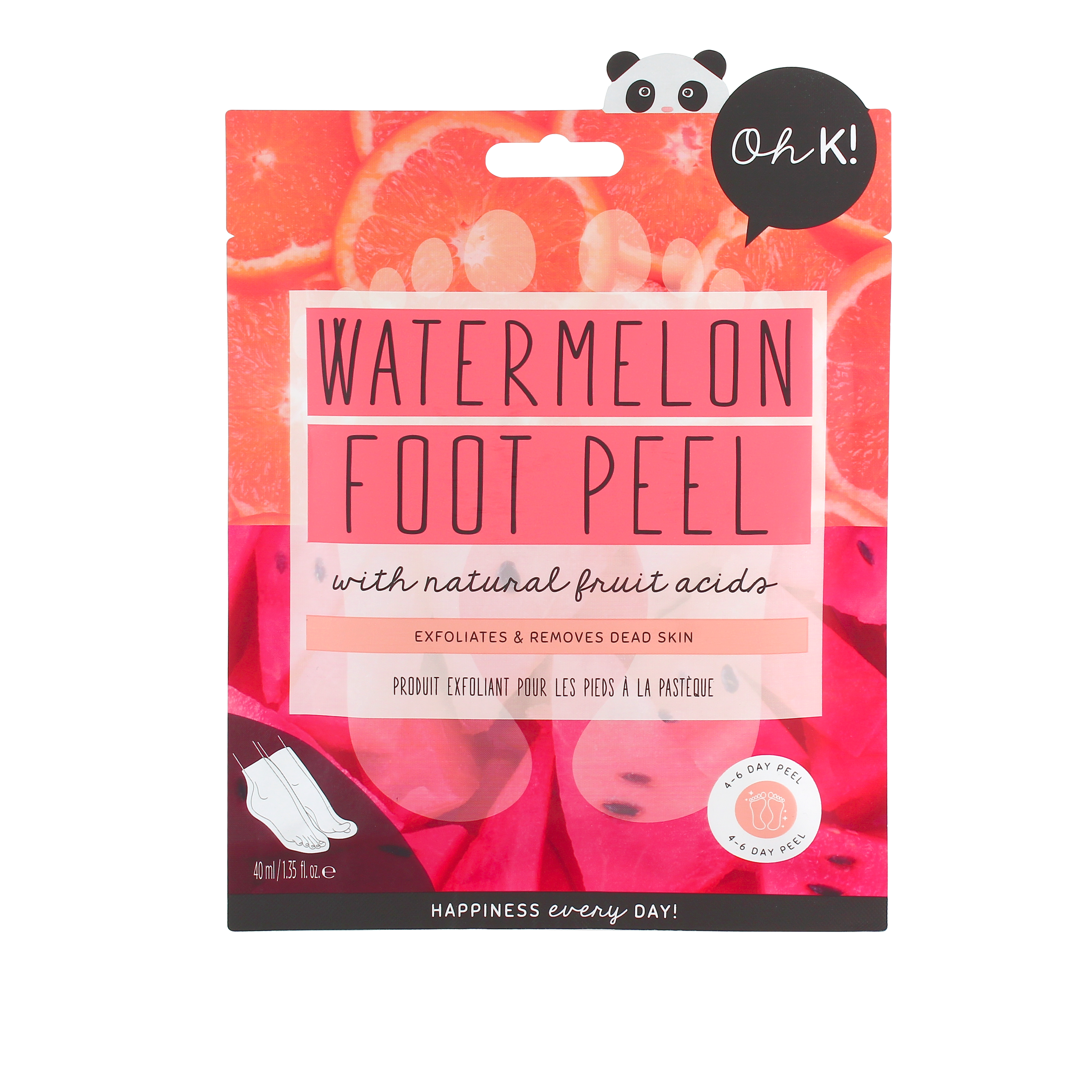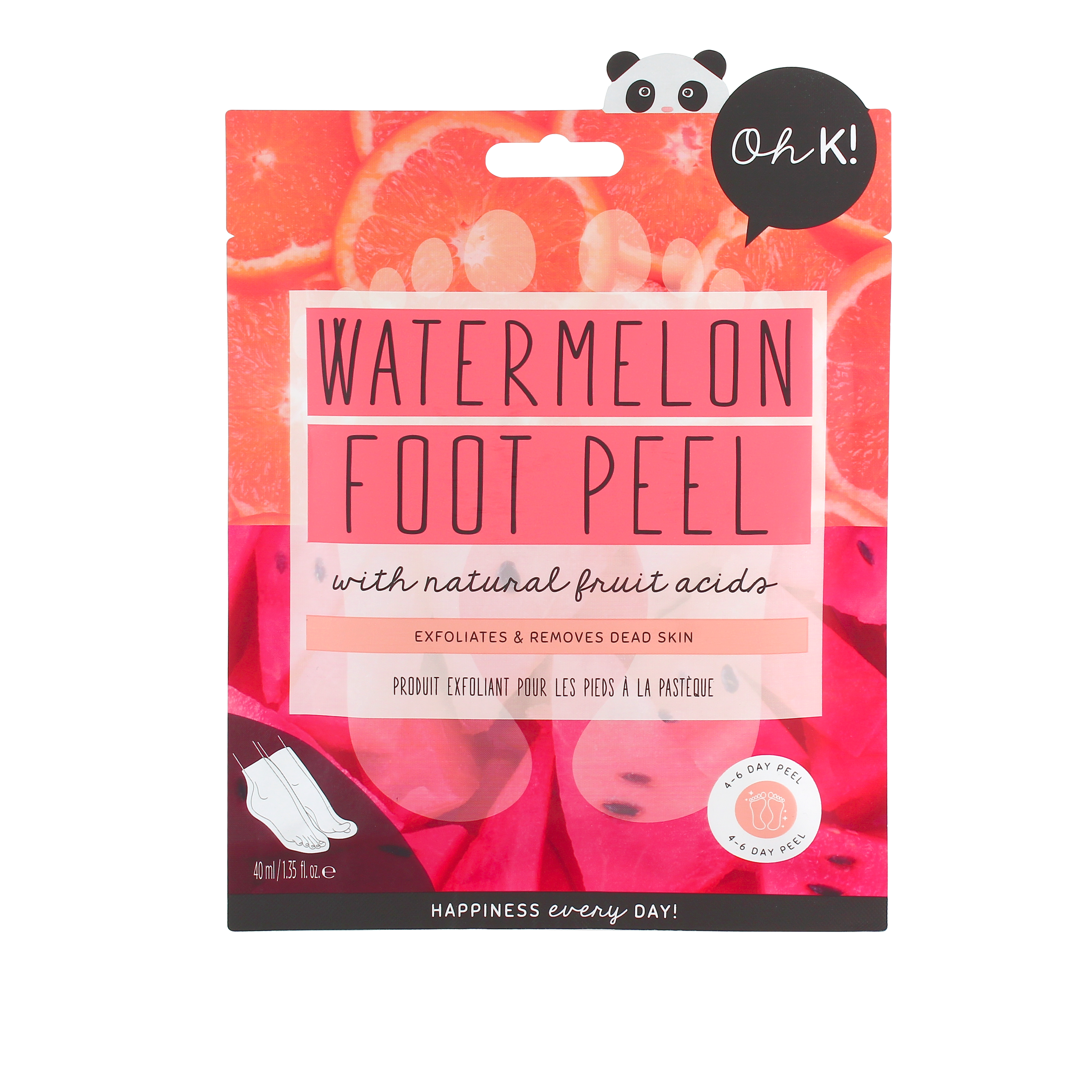 Oh K! Watermelon Foot Peel
Product details:
Freshen up tired feet with a fruity fragranced peel that reveals super soft skin. Packed full of natural fruit acids and AHAs to gently exfoliate and remove dead skin cells while antioxidant rich Watermelon Extract helps keep feet hydrated. Feet will start to peel four to seven days after masking, revealing soft skin underneath.
Benefits:
Lactic and Glycolic Acid - chemical exfoliant AHAs that stimulate cell turnover and removal.
Salicylic Acid – a chemical exfoliant BHA that stimulates cell turnover and removal at a deeper cellular level to reveal soft and smooth skin.
Watermelon Fruit Extract (Citrullus Lanatus) - super hydrating and rich in antioxidants to help combat free radicals.
How to use:
Pour essence into each sock evenly. Place feet into socks and tie around ankles to secure. Leave on for 1-1/2 hours. Remove socks and rinse remaining essence from feet. In 4-7 days allow skin to peel naturally, do not peel off.
Ingredients:
Aqua (Water, Eau), Alcohol, Lactic Acid, Sodium Lactate, Glycolic Acid, Glycerin, Arginine, PEG-60 Hydrogenated Castor Oil, Phenoxyethanol, Salicylic Acid, Butylene Glycol, Parfum (Fragrance), Citrullus Lanatus (Watermelon) Fruit, Disodium EDTA, Urea, Citrus Aurantifolia (Lime) Fruit Extract, Citrus Limon (Lemon) Fruit Extract, Pyrus Malus (Apple) Fruit Extract, Citrus Aurantium Dulcis (Orange) Fruit Extract, Vitis Vinifera (Grape) Fruit Extract, Amyl Cinnamal.