FREE and FAST shipping with orders over €35.00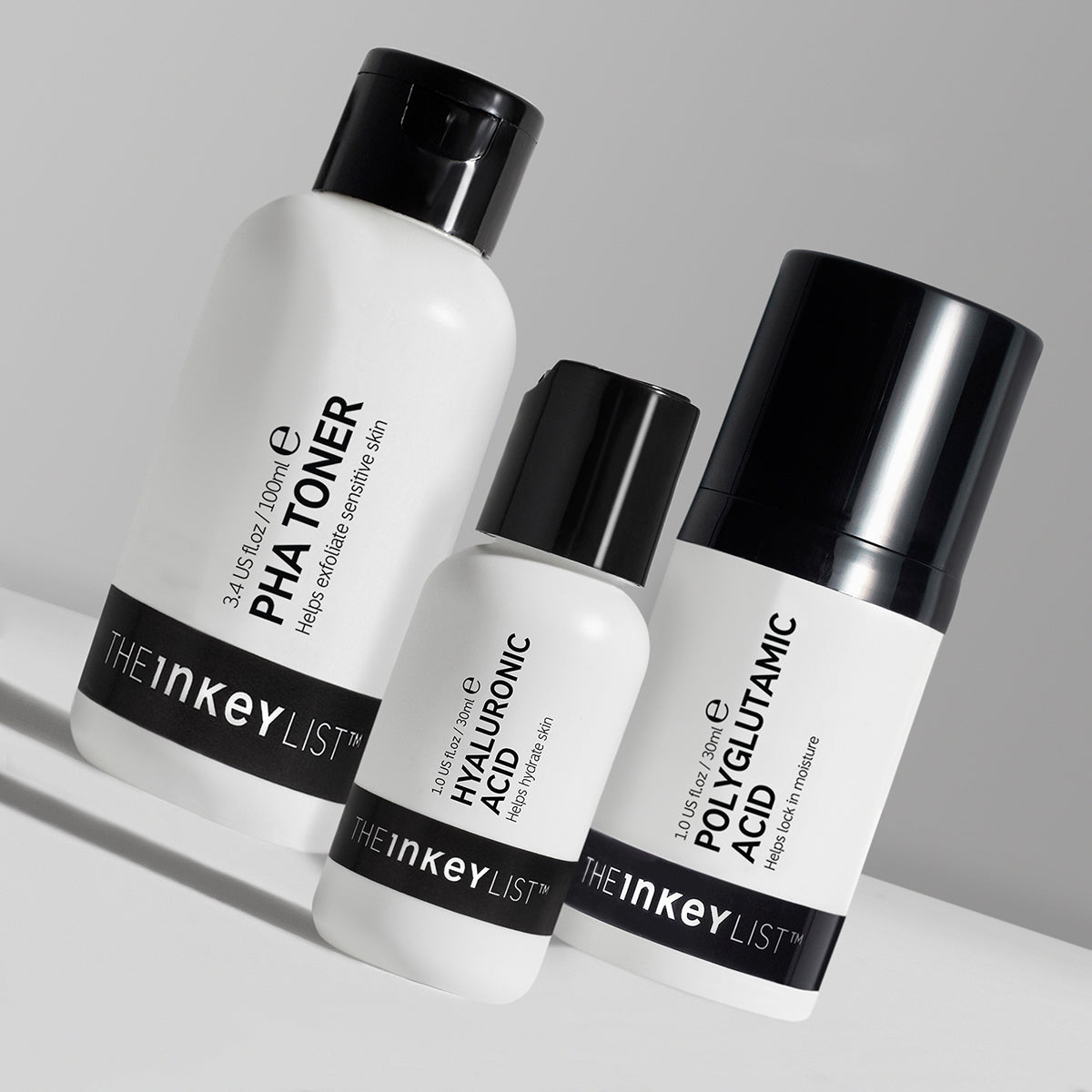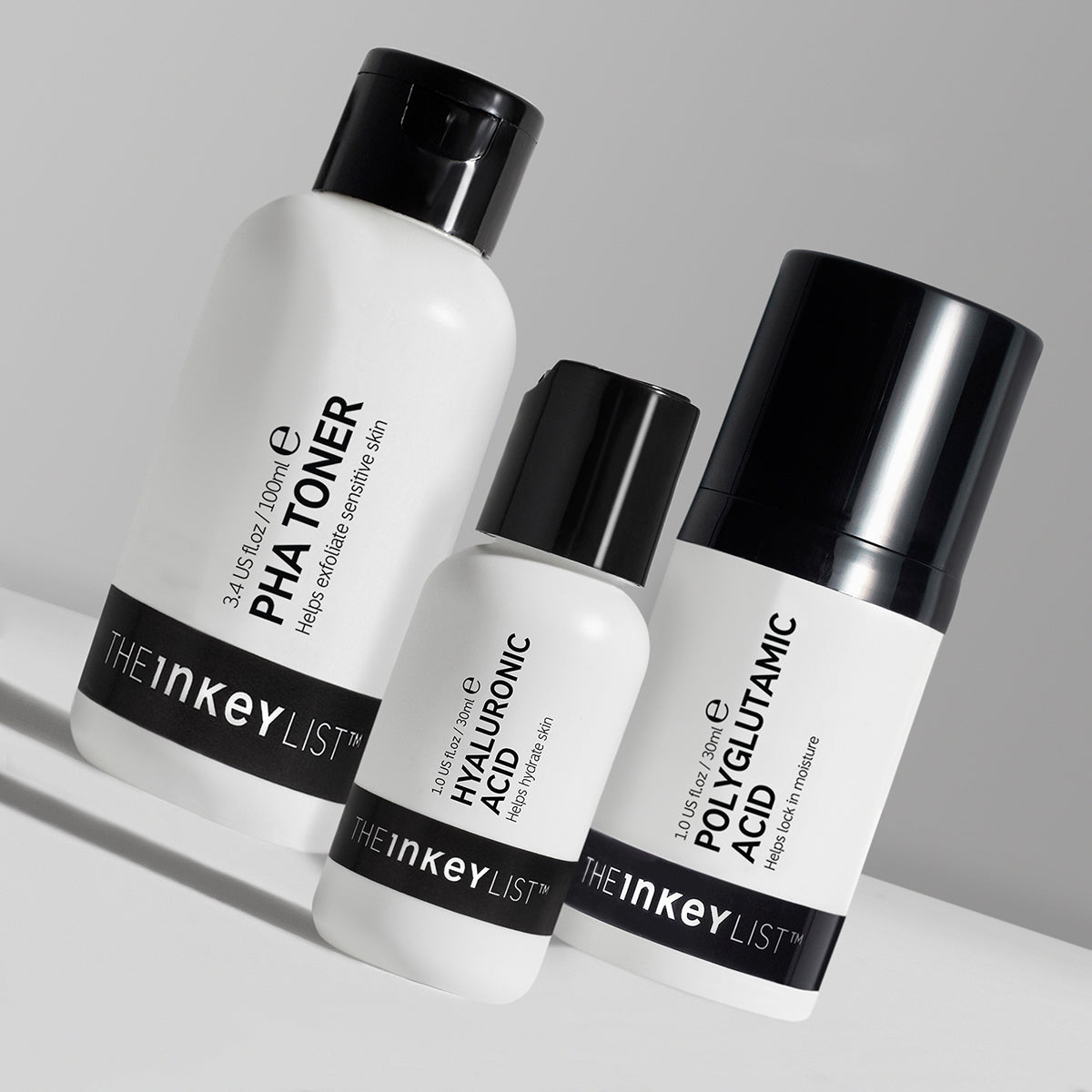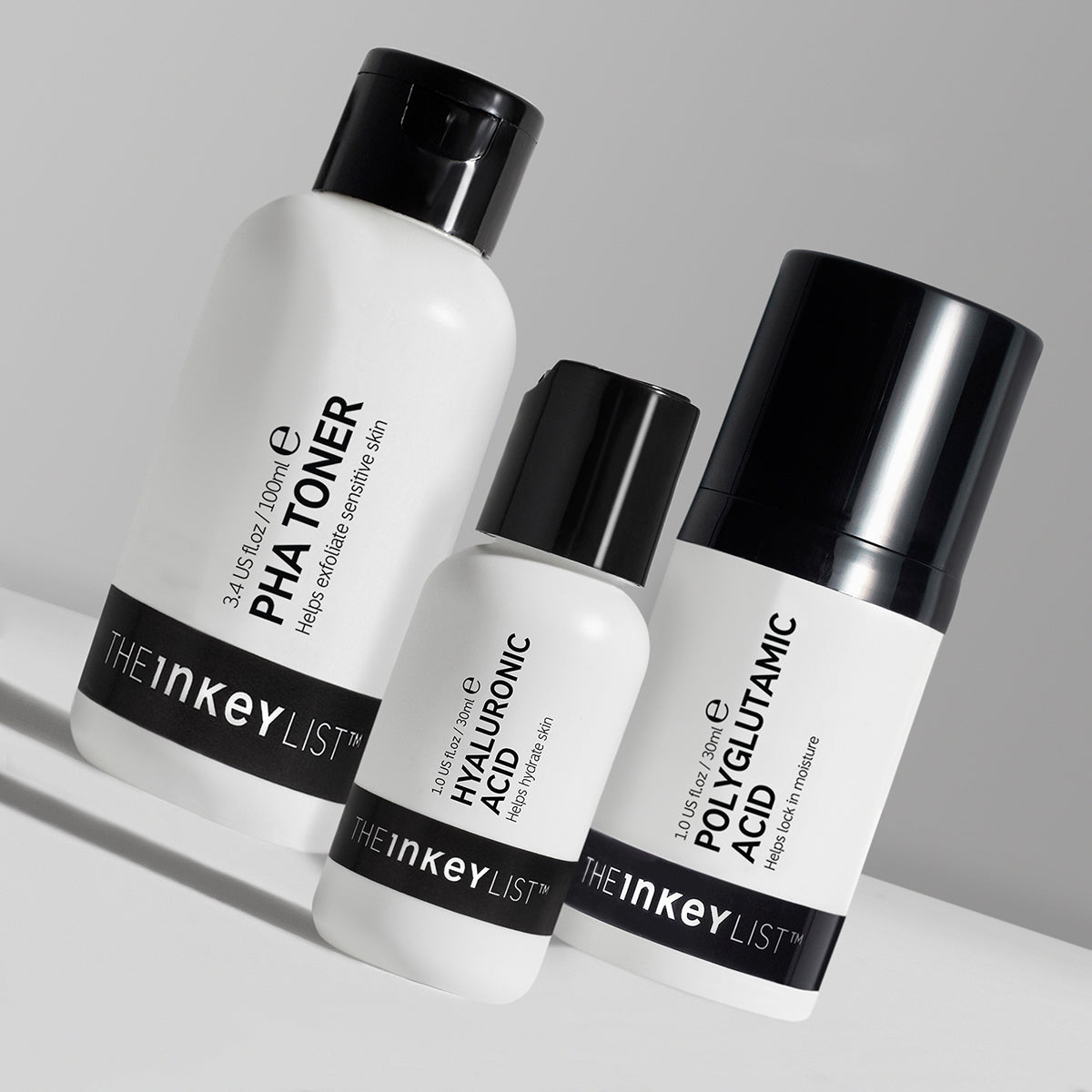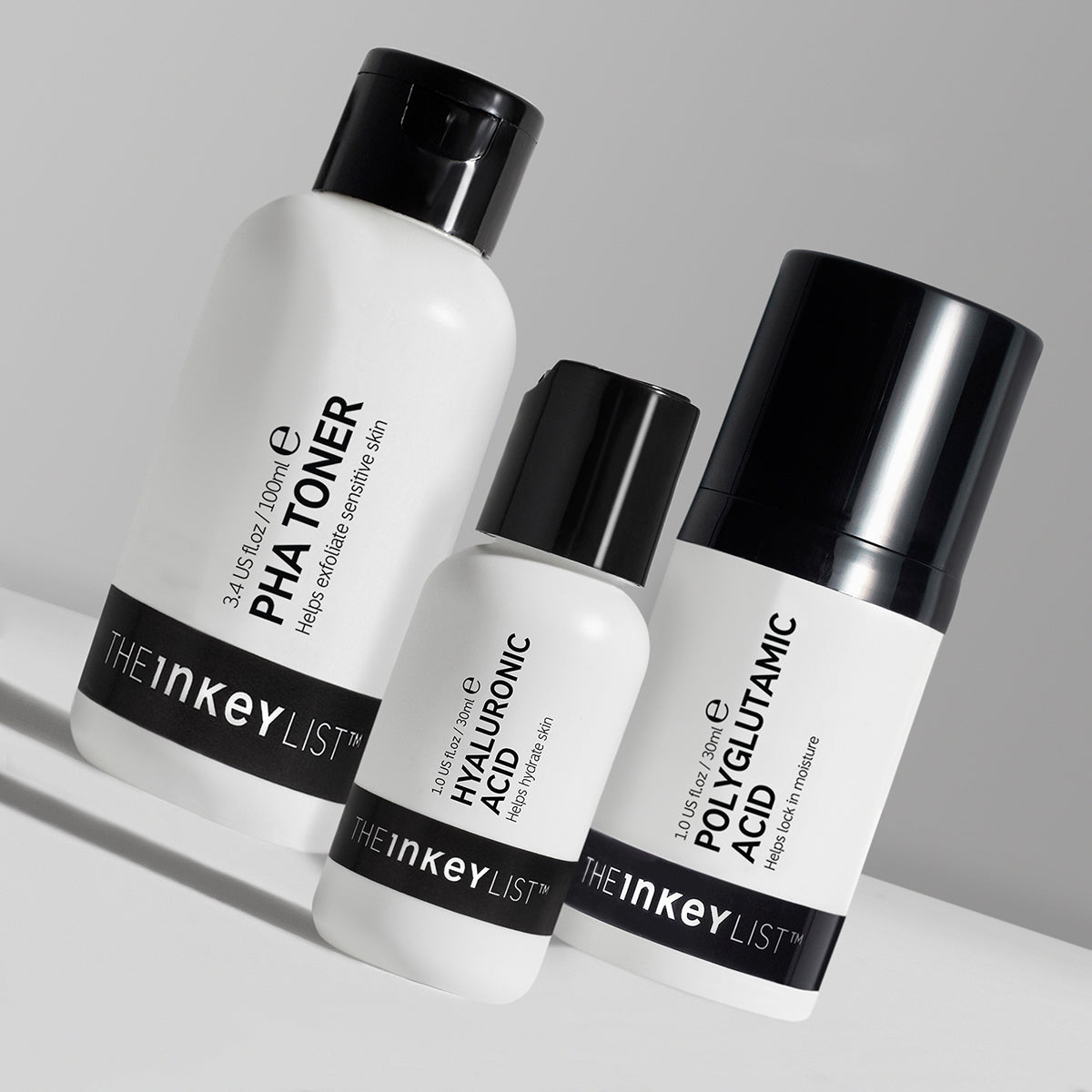 The Inkey List: Hydrating Acids
The Inkey List: Hydrating Acids
Treat yourself to a full face of The Inkey List!
PHA Toner
The INKEY List PHA Toner is a gentle, non-abrasive exfoliator that's perfect for all skin types, even sensitive. The larger molecules in this PolyHydroxy Acid tonic means it has a slightly slower effect, so there's minimal risk of irritation.
Hyaluronic Acid
In everyone's skin vocabulary, Hyaluronic Acid is a powerful moisture-binding ingredient that works beneath the skin surface and can hold up to x1000 its weight in water.
Polyglutamic Acid 
If you are experiencing breakouts or tight, irritated skin this may actually be due to your skin being dehydrated. Polyglutamic acid can hold four times as much moisture as Hyaluronic Acid and is absorbed quickly into the skin. This innovation in hydrating technology features large molecules which form a film across the skin's surface to lock in moisture while also acting as a humectant to attract water. The moisturiser helps to plump the skin, creating a dewy radiance while reducing the appearance of fine lines.